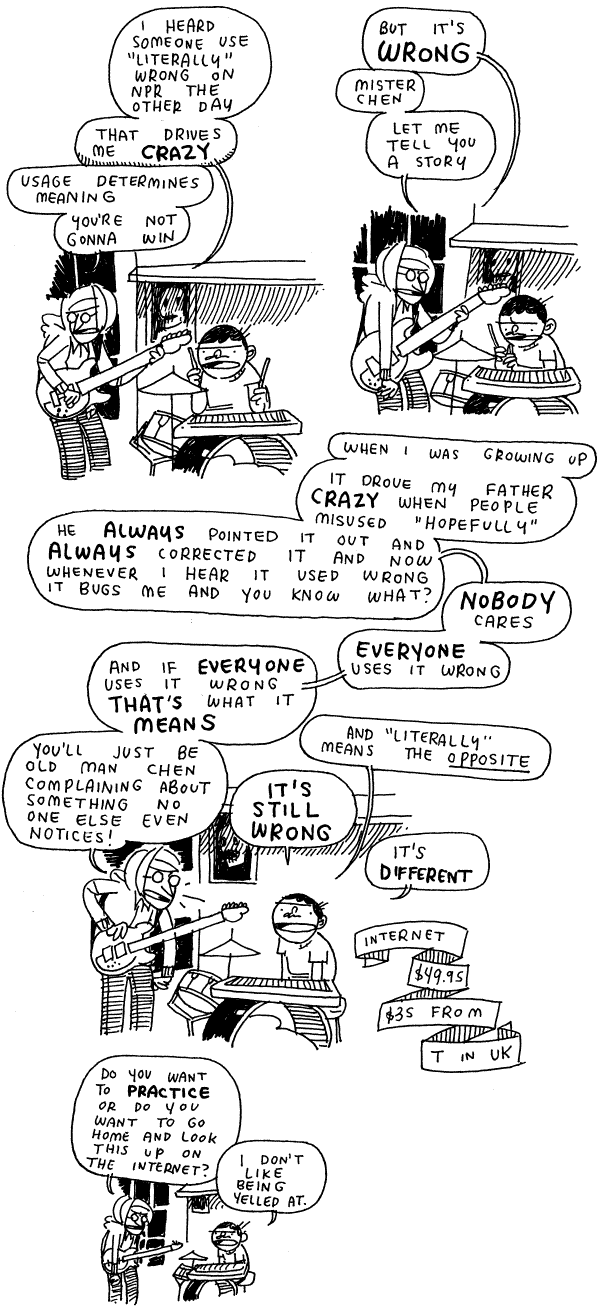 Language is a living changing thing. Despite hating the word 'hella' it's not going away but I can still refuse to us it.
Still grates my nerves but I've learned to be tolerate after the incident.
This is by Dorothy who draws
Cat and Girl
which is witty, strange, too intelligent, literary, insightful, and an excellent read.