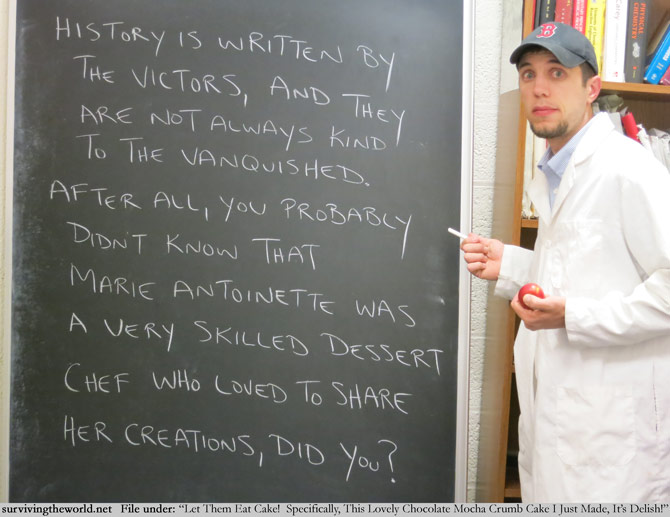 QI informed me I could buy milk cups that resembled Marie Antoniette's breasts.
I did give a moment's pause as I considering finding a pair. (Of course a pair what poor sucker would buy a solo Marie Antoniette boob cup?)
Yet also struck me as one awesome reclining chair and unfurnished apartment away from being
that guy
.
And if you don't know
that guy
some of your friends do... or you maybe him.
(
Via
)